z Passivation Specifications
QQ-P-35c (canceled)
QQ-P-35c, the longtime military specification for stainless steel passivation, has been canceled in favor of ASTM A967 and AMS 2700
. The new specifications allow you to do your stainless steel passivation with state of the art CitriSurf citric acid passivation technology that is safe and environmentally friendly. You are no longer required to use QQ-P-35c and nitric acid for your passivation!!
The materials in this site tell the story. If you are interested in saving time and money, while you improve safety and environmental hazards, take a minute to look at this material.
Samples are available for your testing.
If you are a current customer that is looking to expand your business in the areas covered by the old QQ-P-35c, you should be contacting your customers now to inform them of this important development. Contact your local distributor or Stellar Solutions for more information, details on the new specifications, or samples for your tests.
Other Mil Specs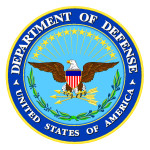 The following specs refer to QQ-P-35 for passivation of stainless steel and thus allow the use of ASTM A967 and ASM 2700:
The following specs refer to ASTM A380 for passivation of stainless steel:
The following specs refer to ASTM A967 and AMS 2700 for cleaning and passivation of stainless steel:
ASTM A967
You can order A967 from ASTM's web page.
ASTM A380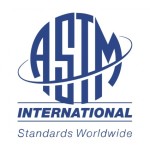 Primarily a document about the cleaning of stainless steel, a section on nitric acid passivation was included. Though used by many as a specification for stainless steel passivation, A380 is now outdated on that subject. A967 should be referred to where a standard for stainless steel passivation is needed. However, the new 2013 revision of A380 does also allow the use of passivation methods from A967, including citric.
ASTM B600
Citric acid passivation for titanium and titanium alloys is now recognized in the ASTM standard.
AMS 2700
Like ASTM A967 did for other industries, the new AMS specification allows the use of citric acid passivation in the aerospace industry. It can be used as an alternative to AMS QQ-P-35. AMS 2700 is available from the SAE webpage.
USDA Approval (discontinued)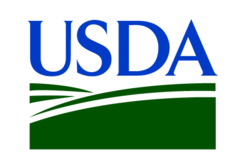 The USDA Food Safety and Inspection Service has eliminated the requirement for prior approval of nonfood compounds for use in food processing plants. They now only require the product to be safe and effective under the conditions of use. This allows our CitriSurf products to be used in food processing plants, saving money and improving safety. The USDA documentation on the requirement change can be found at their website.
FDA
To our knowledge, the US Food and Drug Administration neither approves nor disapproves passivation products for use on food contact surfaces. When passivating food contact surfaces, complete rinsing must be achieved to ensure no product residue remains.
NSF Registration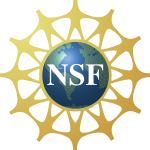 NSF International launched its voluntary Nonfood Compounds Registration Program in 1999 to re-introduce the previous authorization program administered by the U.S. Department of Agriculture (USDA). NSF Registration assures inspection officials and end users that formulations and labels meet appropriate food safety regulations including FDA 21 CFR.
The following CitriSurf products are registered in NSF's Nonfood Compounds Registration Program as acceptable for use in and around food and pharmaceutical processing areas, tanks, and piping, where its use is not intended for inclusion into food ingredients. This means that NSF certifies the products, when sufficiently rinsed, will not leave a residue. Please contact Stellar Solutions if you have further questions about this registration program.
RoHS
CitriSurf does not contain any of the substances covered under the Restriction of Hazardous Substances Directive and does not introduce any material to the surface of metals.
NIOP
5.11 D, Section 3 of the NIOP Trading Rules states:
Ship tanks, which have been newly coated, or fully recoated, or passivated stainless steel tanks shall be considered as new buildings. Cargoes carried prior to the date of such coatings or passivation shall not be considered as relevant. Owners are required to provide independent verification when requested. Owners will not withhold prior cargo information if requested. Ship owners should employ a passivation process such as that recommended under the current version of ASTM A967. NIOP accepts the media for passivation listed under the ASTM guidelines including, but not limited to, Nitric Acid and Citric Acid solutions.